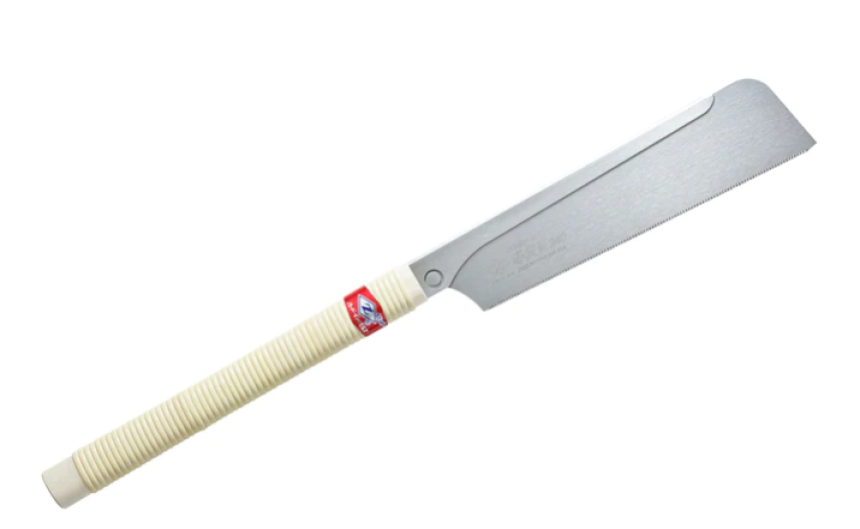 Dosuki Japanese Back Saws | Z-Saw
Dozuk Japanese Back Saws: In Japanese Dozuki means "attached trunk" and refers to the stiff rib or spline that supports the blade. Blades on these saws are super thin and can be as thin as 0.3 mm or 0.011". These saws are designed for crosscutting and can produce very precise and smooth cuts. These saws have backs or splines to keep the super thin blade in tension. These saws are the easiest to control, but the spline limits the overall depth of cut.
Hardwood Saws have 21 TPI and are designed to cut harder woods like oak, walnut and cherry and can rip, crosscut or cut angles equally well. Hardwood saws are ideal for cutting dovetails and tenons.
Fine Saws have 25 TPI and are designed to cut pine, cedar and fir and are best for crosscutting. Fine saws are ideal for extremely intricate and precise cutting.
The primary difference between Japanese saws and western-style saws is that Japanese saws cut on the pull stroke. Pulling a saw blade through wood keeps the blade in constant tension preventing the blade from bowing allowing the blade to be much thinner. Thinner blades cut faster with less effort, make less sawdust and produce a much finer cut. Japanese saws have less set (offset of the teeth) providing much better control when following a line. Japanese saw teeth are impulse hardened greatly prolonging the life of the saw. Impulse hardening heats the cutting edge of each tooth via electrical current hardening just the surface of the tooth leaving the core flexible and less susceptible to breaking. Impulse hardened teeth will remain sharp much longer than conventional western handsaws. Most Japanese saws cannot be sharpened, but replacement blades are available. Japanese saw blades receive a special micro-thin electroplated surface treatment that minimizes friction, reduces tarnishing and rusting and increasing durability.
Product Options